Eliana Bridy
Dental Nurse
Eliana has been a dental nurse since 2007, she gained her dental nursing qualification in 2012 and has subsequently completed her diploma in radiology.Eliana has been working exclusively as an implant nurse since 2013 and her experience and excellent chair side manner is highly valued amongst our patients.
Outside of work, Eliana enjoys catching up on the latest movies, playing badminton and spending time with her young daughter.
x
Jaime Brain Dip CDT RCS
Clinical Dental Technician
After completing his initial studies at Cardiff University, Jaime undertook his training as a clinical dental technician at George Brown College in Toronto and the Royal College of Surgeons in London
For more than 15 years, Jaime has been working with dentures and he takes enormous satisfaction from seeing the difference which his work makes to the every day lives of his patients.  He has a large number of happy patients who can attest to his skill in tailoring dentures for patients who had previously struggled to wear them comfortably.  Jaime works closely with his patients to provide a variety of solutions and choices; from full or partial dentures to implant supported overdentures or more fixed options.
Jaime also recognises the importance of continued education and regularly attends seminars and courses in order to further hone his skills and stay on top of the latest developments in his area of expertise.
x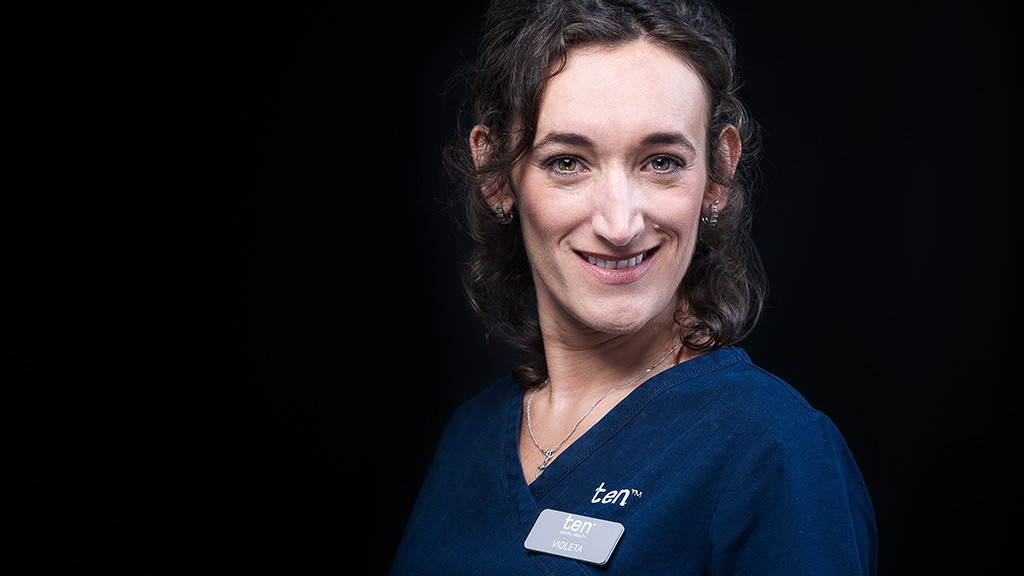 Violeta Maftei
Dental Nurse
Violetta gained her dental nurse qualification with NEBDN in 2010 and has continued to extend and hone her skills gaining a Treatment Co-ordinator certificate in 2012 and one in Dental Radiography in 2014. She combines a professional and respectful manner towards both patients and team members with an energy, enthusiasm and positive attitude which have made her an invaluable member of the Ten Dental team.
x
Dr Nikhil Sisodia
Implant Surgeon
For Nik, the single most valuable tool in clinical diagnosis is the simple act of listening to the patient. His approach to treatment is based on this philosophy and, with this ethos in mind, he works collaboratively with his patients to create a treatment plan which best fits their individual needs.
See Dr Nikhil Sisodia's full profile here
x
Dr Martin Wanendeya
Implant Surgeon
Martin's greatest satisfaction comes from helping patients to see what it's possible to achieve and working with them to ensure the best possible result – whether it be a relatively simple procedure or a highly complex multi layered rehabilitation
See Dr Martin Wanendeya's full profile here
x
Implantologists
Dr Wanendeya and Dr Sisodia undertake regular courses and training in the UK and abroad bringing you the latest knowledge and techniques in this ever advancing field of modern dentistry.
Dr Martin Wanendeya
Implant Surgeon
As well as carrying out his own surgical work, Martin tutors and trains other dentists. He is currently a tutor at the Royal College of Surgeons teaches all aspects of implantology. In addition to this, he is a mentor for the Association of Dental Implantology and teaches on the Implant Restoration Course.
Dr Nikhil Sisodia
Implant Surgeon
Alongside his own implant practice, Nik is a mentor for the Association of Dental Implantology, a study club director for the International Team in Implantology and teaches on the Implant Restoration Course. He is also a key opinion leader for Dentsply Implants, assisting them in testing the viability and efficacy of their new products.
© Copyright 2023 ten dental. all rights reserved|Website by &Agency