Other treatments
Crowns
Crowns are fitted when a tooth is weakened or damaged either through trauma or due to a large/ root canal filling. They look and feel like natural teeth and play a functional and aesthetic role, protecting the structure of your teeth whilst improving your smile.
Veneers
Wafer thin veneers of porcelain can be bonded to the front surface of a tooth to enhance the appearance of crooked, worn down, discoloured or poorly shaped teeth to provide a naturally attractive smile.
Root canal therapy
Root Canal treatment (endodontics) is needed when an infection has occurred deep inside the root of a tooth, often causing the nerve to die. By removing the infection and damaged nerve and filling the cavity, a patient is able to hang on to their natural tooth.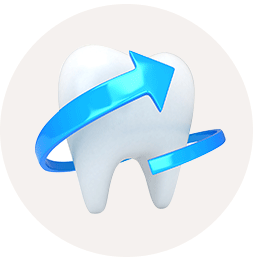 Professional tooth whitening
Ten Dental provide both supervised home whitening and fast track Power Whitening options for those wishing to safely enjoy the benefits of a brighter, lighter more natural looking smile.
Orthodontics
Modern orthodontics provide a wide range of systems for achieving straighter teeth and a more attractive smile. Discrete options such as removable invisible braces, tooth-coloured braces and those which are fixed to the back of the teeth provide an appealing alternative to more traditional fixed metal braces.
Routine
If you require routine dentistry alongside your implant work, we have a solid team of general dentists and hygenists on hand.
Smile gallery
What our clients say
© Copyright 2023 ten dental. all rights reserved|Website by &Agency